Taylor Mead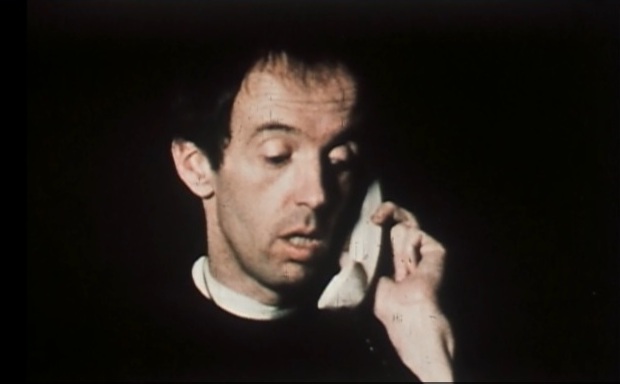 Brand X Nightly Sermon - Taylor Phoning God
Taylor Mead, actor, poet and star of BRAND X was born December 31, 1924 in Detroit, Michigan. His father Harry Mead was the political boss of Michigan, with the official title Wayne County Democratic Chairman, and also was head of the Liquor Control Commission, the WPA and a partner in Merrill Lynch in the Detroit area. After graduating from the Loomis School in Windsor, Connecticut, Taylor joined Merrill Lynch but, inspired by Jack Kerouac's book, "On the Road" and Allen Ginsberg's poem, "Howl," quit his job when he was 22 and with just fifty dollars in his pocket started hitchhiking across the country. In 1960 he starred in Ron Rice's classic "The Flower Thief," and also Rice's 1963 "The Queen of Sheba Meets The Atom Man." Village Voice film critic J. Hoberman called Mead "the first underground movie star." Mead appeared in several of Andy Warhol's underground films including "Tarzan and Jane Regained... Sort of "(1963), "Couch" (1964), "Taylor Mead's Ass" (1964), and "Imitation of Christ" (1967-69). In 1967-68 Mead made a special guest star appearance as Peter Pan, in Charles Ludlam's musical play "Conquest of the Universe" at The Bowerie Lane Theatre, directed by John Vaccaro and produced by Wynn Chamberlain, followed that same year by Andy Warhol's "The Nude Restaurant" (1967-68) and "Lonesome Cowboys" (1967-68). In the mid 1970s, Gary Weis made a series of short films called "Taylor Mead's Cat." One film of Mead extemporizing on the virtues of constant television watching aired during the second season of Saturday Night Live. In 2005 he was the subject of a documentary entitled "Excavating Taylor Mead", which debuted at the Tribeca Film Festival.

Taylor & Dennis Hopper in Tarzan
Sort Of, Venice, California
photo by Wynn Chamberlain 1963

Taylor at Max's Kansas City

Taylor in his NYC apartment 2011
Mead lives in New York City, and continues to perform and read poetry regularly at The Bowery Poetry Club. At The New Museum in New York, Mead made a special appearance on April 9th, 2011, for the re-opening of BRAND X after 40 years of captivity spent, among other places, in the vaults of the Chemical Bank of New York. His latest book of poems is called A Simple Country Girl. He has been "a beloved icon of the downtown New York art scene since the early 60s."