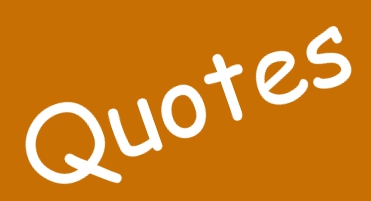 "Funnier, wilder and more politically subversive than Warhol, with a cameo by Jimi Hendrix and an unforgettable bathroom scene with Abbie Hoffman: truly original and a blast to watch." - Simon Prosser, Director of the Port Eliot Festival, July 2012
"A legendary film that disappeared and was recently found after four decades... it remains unique for the satire and irony it expresses. .. people still laugh when they watch it... the criticism of politicians is still very much felt." - Alessandra Lippini VOGUE ITALIA, February 2012
"The star of Brand X, cult figure Taylor Mead, is as funny as the film itself. Before Monty Python, Saturday Night Live and Pirate TV in Brazil, Brand X satirized everything on television." - Andrew Miranda O GLOBO, Rio de Janeiro. February 16, 2012
"Praised by Jonas Mekas in 1970 as "propaganda for the politics of joy and disorder", painter and writer Wynn Chamberlain's Brand X is back - finally! - to provide contemporary audiences with a strangely refreshing dose of late '60s countercultural humor and political satire." - EYES IN Magazine, February 23, 2012"
"Pretty much everything there was to see on TV in the 60s is ridiculed in a wacky series of parodies of immature talk shows, senseless commercials and stupid game shows - everything is there and its leg is shamelessly pulled. Do not miss the opportunity to see "Brand X" if you have the chance." - Daumenkinos, Berlin - February 2012
"Brand X reveals a unique perspective on mainstream culture during one of the most exciting times in American creativity. The rich cast of eccentric and talented icons from the period clearly communicates that this is a film deserving of wider attention, not only as a testament to a vibrant age of inventiveness but also as one of the most entertaining and comic portrayals of Sixties America on screen." - Will Emsworth Head of Development Bedlam Productions (makers of the King's speach)
"Brand X which we watched with fascination and glee was absolutely astounding, hilarious and wonderfully weird!!! It's a sort of comic, surreal, crazy sixties time capsule. I really can't think of anything like it and the humour is so dark and light at the same time. I thought I might die laughing. An absolute hoot along with some interesting political commentary and the whole spoof on American advertising still feels very relevant today." - Katrine Boorman (Film Maker & Actress)
"I loved BRAND X, the most avant-garde film I've ever seen."- Danny Moynihan (Author & Film Maker)
"BRAND X" is the Quintessential 1960's film and Taylor Mead is immortal." - Frederick Eberstadt (Psychologist, New York)
"I thought "Brand X" was an absolute work of genius - such thrilling freedom and joy in it! Even though it's about commercialism, it feels so spontaneous and Whitman-esque in its delight in the world! It would have been worth travelling ten times farther on the London Underground just for that moment of Jimi Hendrix' asking the President of the United States about getting high... " - Nena Eberstadt (Novelist and Journalist)
"Taylor Mead is a wondrous Hieronymus Bosch elf or an imp from The Martrydom of St Sebastian. BRAND X is hilarious. I haven't laughed so much in years." - Mimi Romanov (Jewelry Designer, New York)
"Great film, I enjoyed it immensely. ... from the opening scene when Taylor Mead compressed his little nearly-naked body into a cane-chair, through the channel-changing "plot" to the chaotic end, I was captivated. I don't know how much of the film was Wynn letting Taylor Mead just spin a character out of control before our eyes, but I do know it's a great shame that Taylor Mead wasn't a huge star. And it's an even greater shame that this film is not better known and has not been seen by more people. It's a classic, not only of the era's culture, but of how these kinds of artists changed comedy, film, and art from then on. " - Gary Stockdale
Acknowledgements
I would like to thank everybody who helped bring BRAND X back to life, especially my wife Sally, my son Sam, my daughter Sara, Daniel Mahar, Ethan Swan, Jose Abete, Katrine Boorman and the people at the Imane Copie Shop in Gueliz, Marrakech.
Contents