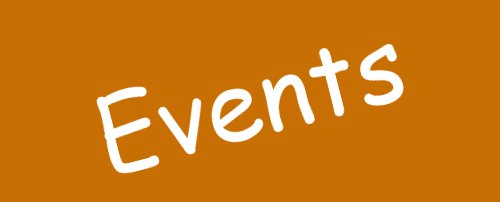 Brand X screening at the Tate Modern in London
Wednesday the 20th of June 2012 18.30 - 20.30
Wynn Chamberlain and Taylor Mead appeared in person for the discussion afterwards along with Stuart Comer Curator of film at the Tate and also the writer Steven Watson
http://www.tate.org.uk/whats-on/tate-modern/film/brand-x
Latest news - see the images section for pictures from the event - http://www.brandxmovie.com/photos.html


Described by Jonas Mekas as 'propaganda for the politics of joy and disorder', Wynn Chamberlain's Brand X is a cinematic masterpiece of 1960s counterculture that was almost lost until Chamberlain recently recovered the last surviving print. This special screening of the film is followed by a discussion with Chamberlain, Taylor Mead, cultural historian Steven Watson and Tate curator Stuart Comer.

Starring a glittering array of celebrites, including Abbie Hoffman, Sally Kirkland, Taylor Mead, Sam Shepard and Ultra Violet, the film skewers the political sphere and the media through a series of faux TV skits inspired by a snowbound weekend spent watching television.

Chamberlain's previous attempt at filmmaking was sabotaged by house guest Andy Warhol, who appropriated Chamberlain's cache of 16 mm film stock to make his renowned film Sleep (1963). His second effort, Brand X is an exuberant testament to the playfully political approach of the underground and its interface with an increasingly voracious mass media.
Brand X at the Port Eliot Festival
19-22 July 2012


http://www.porteliotfestival.com/performers-2012/brand-x/


Director and novelist Wynn Chamberlain presents his seminal film Brand X, a satirical stab at television and advertising culture. Inspired by the banality of 1960s television, Wynn wrote, directed and produced Brand X – a series of faux television shows spoofing the politics and mass media of the day. Starring Taylor Mead, the film comes complete with commercials for sex, sweat, computer dating and peanut butter.

Screenings will be held at the Mike Jones film tent
Friday 8 PM
Saturday 7 PM
Sunday 6 PM
Earlier screenings
Wynn Chamberlain's Brand X: Screening and Discussion with the Filmmaker
Saturday, April 9, 2011 3:00 PM

http://www.newmuseum.org/events/539


Wynn Chamberlain's Brand X is a nearly lost masterpiece of 1960s counterculture cinema. Primarily known as a painter, Chamberlain's sole film stands alongside the best work of experimental filmmakers Jack Smith, Ron Rice, and Jonas Mekas, combining the energy of jazz improvisation with the new truths revealed by the cut-up method. Produced during the aftermath of the assassinations of Robert Kennedy and Malcolm X, the film uses the medium of commercial television to expose and ridicule the politics of the era. Brand X parodies the creative bankruptcy of the medium by following Taylor Mead's aimless TV channel surfing. As he jumps from one program to another, his lingering on commercials and sudden distractions perfectly reveal the terminal boredom guaranteed by the networks. Chamberlain?s fecund parody of soap operas, game shows, sermons, and late shows unravels the sexuality, brainwashing, and stupidity of these programs.

Brand X combines an incredible cast of Factory regulars and downtown legends including Mead, Tally Brown, Candy Darling, Sam Shepard, and Frank Cavestani to tell this story. Chamberlain lived and worked at 222 Bowery throughout the planning and production of Brand X, and the building's converted gymnasium, which was a studio for both Mark Rothko and Michael Goldberg, also doubled as a soundstage for the filming.

Held hostage by a film distribution company since 1971, this is the first public screening in four decades. It will be followed by a discussion with filmmaker Wynn Chamberlain, music director Ken Lauber, and others.
Hammer Screenings - Brand X
Saturday, October 11 2011, 7:00 PM

http://hammer.ucla.edu/programs/detail/program_id/1006


Brand X, starring Taylor Mead, is a scrappy, absurdist parody of a television show. Made in the early 1970s, it touched on the Vietnam War, sex, drugs, and technology. Filmmaker Wynn Chamberlain was a fixture in the 1960s New York pop art world and filmed his friends Frank Cavestani, Abbie Hoffman, Sam Shepard, and Sally Kirkland. Brand X has recently resurfaced after its mysterious disappearance more than 40 years ago, and the Hammer is proud to offer one its first "re-screenings." (1970, Dir. Wynn Chamberlain, color & b/w, 87 min.)

ALL HAMMER PUBLIC PROGRAMS ARE FREE. Hammer members receive priority seating, subject to availability. Reservations not accepted, RSVPs not required.
Brand X at the Harvard Film Archive
Saturday, October 22 2011


http://hcl.harvard.edu/hfa/films/2011octdec/mead.html#brand


After a snowbound weekend in 1969 spent watching television, painter Wynn Chamberlain was inspired to make his first film, a series of skits spoofing the politics and mass media of the day and presented as a string of faux TV shows, complete with commercials. (His previous attempt at filmmaking was preempted when houseguest Andy Warhol commandeered Chamberlain's cache of 16mm film to make Sleep.) The result is sketch comedy of, by and for the counterculture, starring a wondrous and eclectic array of famous personalities, including Ultra Violet, Abbie Hoffman, Sally Kirkland and Sam Shepard. Taylor Mead pops up frequently as a string of delightfully bizarre characters, including a fitness guru, a televangelist and the President of the United States. Aptly described by Jonas Mekas as "propaganda for the politics of joy and disorder," this remarkably prescient satire was unavailable for years after its initial success, until the sole surviving print surfaced quite recently and was recovered by Chamberlain.
Brand X at the Copenhagen DOX festival
Saturday, November 5 2011


http://www.cphdox.dk/d/film.lasso?ser=1517&s=2011107&e=1


The Great Lost Work of American Avant-Garde Film! With the Warhol superstar Taylor Mead as the all-pervasive force who plays a number of roles, from the flamboyant workout homo to the president, 'Brand X' is a biting parody of commercial American TV. The film is structured like a typical TV day in a compressed form, complete with talk shows, news reports, quizzes and sitcoms, continuously interrupted by absurd commercials. In the process, we get to see several countercultural luminaries, from Sam Shephard and Abbie Hoffman via Candy Darling to Jimi Hendrix. And apart from hitting a whole number of contemporary phenomena where it hurts most, the film contains several prophetic features, for example a vision about internet dating. But in spite of its high level of ambition, 'Brand X' was the only film by the now 83-year-old painter and author Wynn Chamberlain. After just a few screenings in 1970, it was taken off the billboards for unknown reasons and disappeared off the face of the earth for four decades, until it earlier this year could celebrate its re-premiere in New York - and you can now enjoy its international re-premiere in Copenhagen. The screening is introduced by Wynn Chamberlain's son, Sam Chamberlain.
Brand X is selected for a special screening at the 42nd International Forum of New Cinema in Berlin
February 2012


Screenings

Sunday the 12th of February 22:00 at the CineStar 8 OV
Thursday the 16th of February 22:15 at the Delphi-Filmpalast OV



http://www.berlinale.de/de/archiv/jahresarchive/2012/02_programm_2012/02_Filmdatenblatt_2012_20123795.php

Praised by Jonas Mekas in 1970 as "propaganda for the politics of joy and disorder", painter and writer Wynn Chamberlain's BRAND X is back – finally! – to provide contemporary audiences with a strangely refreshing dose of late '60s countercultural humour and political satire. After a successful run throughout the USA in the early '70s, the only print of the film disappeared for almost 40 years before mysteriously resurfacing in its production company's vaults. The film, an anarchic, episodic riff on the irrelevance and crass commercialism of the television programming of its day, features underground superstar Taylor Mead at the height of his inventive insanity. Appearing in numerous unlikely roles, including that of an exercise trainer, a preacher and the US president, Mead is joined by a fantastic cast of Warhol superstars (Ultra Violet, Candy Darling and Tally Brown) and other '60s personalities and anti-establishment figures, such as Sally Kirkland, Sam Shepard, and Abbie Hoffman.



Video footage

from the question and answer session after the screeing at the CineStar
Contents